A piece From the Guardian Newspaper
Rail Fares will rise by 3.4% on average, sparking protests at dozens of train stations as 'passengers pay more for less'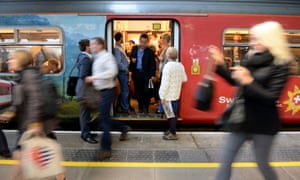 Labour and trade unions have condemned "staggering" annual increases to rail fares, which come into force on Tuesday, triggering protests at dozens of stations in England.
Fares will increase by 3.4% on average, with season tickets up by 3.6%, more than the consumer price index inflation rate and well above average increases in annual earnings.
While the government and rail operators said the rises would lead to more investment in services, analysis by the Labour party said the average season ticket would cost £2,888 – £694 more than in 2010 – a rise of more than 30%.
Andy McDonald, the shadow transport secretary, said fares had increased at a "truly staggering" rate, and had risen three times more quickly than wages since the start of the first David Cameron government.
Separate analysis by the TUC said rail commuters in Britain were spending a considerably higher proportion of their salaries on season tickets than equivalent travellers in other European countries.
The TUC's figures used the example of a season ticket to London from Chelmsford in Essex, which had risen to £381 a month – 13% of average London salaries.
In contrast, it said, a comparable commute of about 30 miles in France would cost 2% of an average salary, 3% in Italy, 4% in Germany and 5% in Belgium and Spain.
Protest sites include Euston, King's Cross, Paddington and Waterloo in London, as well as Birmingham New Street, Manchester Piccadilly, Cardiff Central, Newcastle and Leeds.
Since 2004, government regulations stipulate that while rail companies can raise some fares as they see fit, season tickets and so-called protected fares, including saver returns, are limited to an amount set by ministers and linked to inflation, sometimes with a small amount of leeway.
The current method caps fare rises at the retail price index, generally the higher of the two most common measures for inflation, which is currently at 3.9%.
The Labour analysis of the cumulative impact of season ticket increases since 2010 found that the highest absolute rise was for an annual season ticket for Virgin Trains between Birmingham and London, which as of Tuesday will cost £10,567, £2,539 more than in 2010.
Shadow Chancellor John McDonald said: "Commuters have repeatedly been told that higher fares are necessary to fund investment, but promised investment has been cancelled and essential works have been delayed by years.
"The truth is that our fragmented, privatised railway drives up costs and leaves passengers paying more for less. The railways need serious reform that could be achieved if the Tories matched Labour's manifesto policy to extend public ownership to passenger services."
Frances O'Grady, general secretary of the TUC, said many commuters in the UK "will look with envy to their continental cousins who enjoy reasonably priced journeys to work".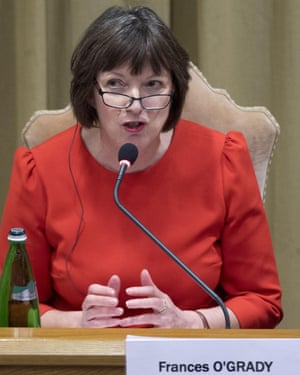 While employers could help with season ticket loans or flexible working, "ultimately the government need to take our railways back into public hands", she added.
Criticism of the fare rises was echoed by Which?, the consumer group. "This price rise is yet more bad news for passengers, many of whom have just come to the end of yet another year of cancellations, delays, overcrowding and poor service from train companies," Alex Hayman, its head of public markets, said.
Paul Plummer, chief executive of the Rail Delivery Group, which brings together train operators and Network Rail, said 97% of fare revenues went directly into rail services, with major improvements planned.
He said: "Over the next 18 months alone the country will see an unprecedented transformation in rail services, including dramatic improvements across the Thameslink network and through the Great North Rail Project."
A spokesman for the Department for Transport said the government was "investing in the biggest modernisation of our railways since the Victorian times", and fare rises were kept under review.